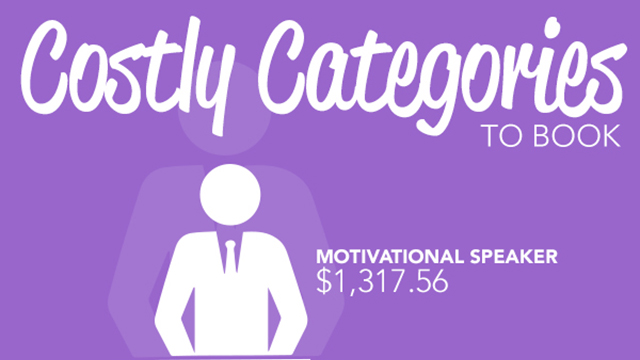 In a recent survey*, we took a closer look at the types of events that had party planners shelling out the most money in 2013. While big budget events of all kinds are on the rise across the country, a few facts stood out among the rest. What does the data indicate for an event professional like you?
These numbers may indicate which event types deserve the most attention when it comes to effectively directing your marketing efforts in the coming year. Share links to your GigMasters profile with brides-to-be in specific Google+ communities, advertise customizable packages for themed events, or partner with other professionals at special events for discounted joint rates. And, perhaps most importantly, make sure your "Available For" and "Categories" sections accurately reflect all that you do! Take a look and see how your business stacks up against the rest…
*Source: 2014 online survey by GigMasters.com in addition to internal booking data collected by the site.
Do any of these top grossing event or category types surprise you? Share your thoughts in the comments section below!