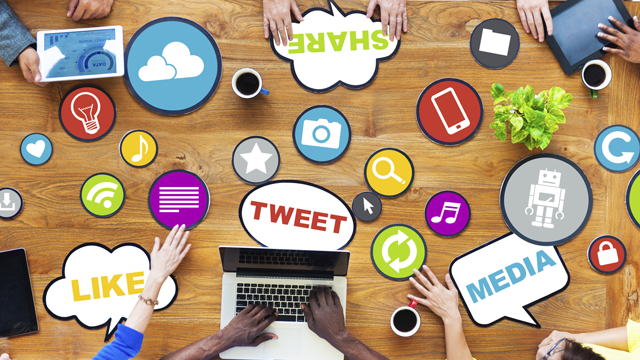 You don't have use them all
Social media isn't an all-or-nothing marketing strategy. You do not, we repeat, you do not need to be on every social platform that's out there. Pick the one that makes the most sense for your business and focus your efforts there. Not every tool is suited for your business' needs, so don't waste your time trying to master them all right off the bat.
e.g. Photographers and Photo Booth Vendors can share the best shots from their events on Instagram, while Comedians and Motivational Speakers can serve up jokes and inspirational tips on Twitter.
Sneak peeks
You don't need to come up with innovative, headline-grabbing content for each and every post you put out. Instead, share sneak peaks of what goes on before, during, or after your events. People don't use social media to follow faceless, self-promoting businesses; they want to connect with the humans on the other side. So have a little fun with it and snap a behind-the-scenes selfie!
Ask clients if they're on too
An easy way to connect with more followers is to find out if your clients are on any social media. Follow them and chances are they'll follow you back. If you know they're on the same platforms and you get their permission ahead of time, you can also play around with including their handles in special shout outs. Tweet at them after an event, or tag them in funny photos as you go.
Get a routine down
By picking one platform at a time, it becomes easier to budget time for socially sponsoring your business. Begin by committing to 15 minutes twice a day. Set a timer that way you can keep a firm handle on the amount of time you're putting in at first. Before you know it, logging in won't be a chore and you'll be having a blast connecting with clients multiple times throughout the day.
Keep the apps on your home screen and stay logged in
Speaking of logging in, save yourself the time spent keying in your username and password every time you want to post by keeping yourself logged in. Sounds like a no brainer, but it's worth doing if you don't already. Also consider downloading the apps for any social media platforms you want to use for your business, and keep them on the homepage of your phone. If they're out of sight, buried somewhere among your other hundred apps, you're going to be less likely to remember to post. Again, a simple solution for a common issue when it comes to social media.
Be yourself!
Don't put on airs for social media. Keep a personal feel to your pages by limiting the amount of strictly self-promotional content you post. For every one coupon code or seasonal special, share some goofy photos or personal musings related to your field of work. Again, social media is about humans connecting with other humans. Consider it the H2H counterpart to all of your B2B networking.