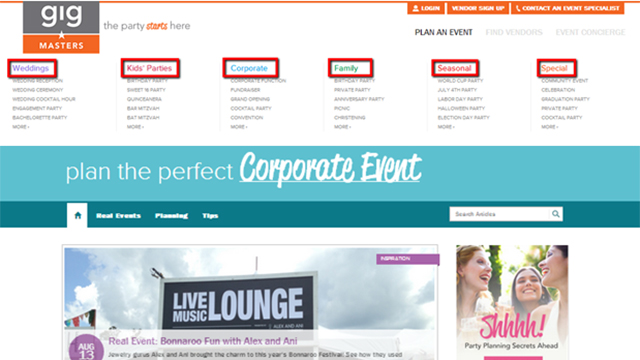 Great marketing is essential when it comes to running a successful small business. If you don't have a cohesive brand that starts with a solid service description or a grasp on today's channels of communication, then chances are your business is going to struggle with claiming a stake in its respective market. But what if you've done your due diligence? You've built and upheld a distinct brand image, written and practiced pitching a compelling commercial narrative, and established your business' presence across social media platforms– and still you seem to be lacking that certain something it takes to gain recognition in the public eye.
That's where we step in. Everyone here in the GigMasters' Marketing Department is hard at work devising new ways to advertise your services and, in turn, drive client traffic for your business. From site enhancements to targeted advertisements, we're pulling out all the stops so that your business can get the positive PR it deserves.
Let's run through some of the most recent marketing efforts currently underway:
Creating a new experience on top-level event pages. We recently re-launched our six primary event pages (see below) with an enhanced, interactive design in a direct effort to drive user traffic. After all, the more users on our site, the higher the number of individuals we can then convert to clients for you. We're thrilled to report that client traffic on these revamped pages is up 103.5% since we rolled them out just over a month ago.
Seeking out press opportunities. It's important to us that our members get the coverage their noteworthy work merits. Whether it's about their hands-on involvement with local charities, or their remarkable rise to fame, we're of the belief that all of our members have a unique story to tell. We're constantly acquiring press opportunities in regional and national publications alike with the goal of getting each of you in front of even more potential clients.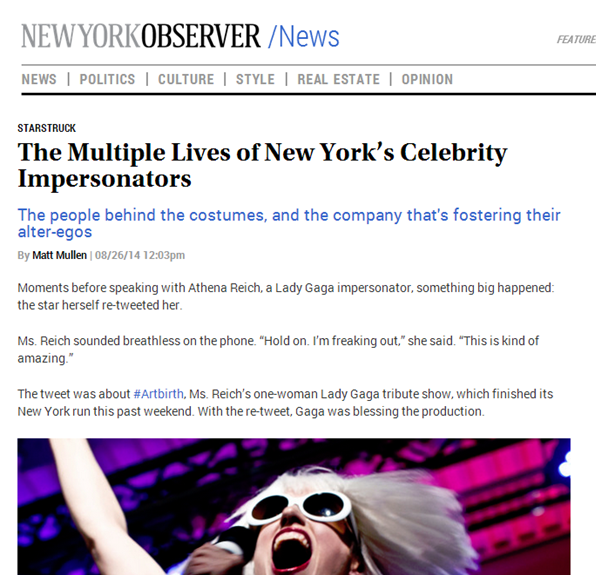 Securing ad space in target markets. Sometimes the best way to tap into specific markets is by reaching out to the consumers in them directly though the websites they frequent. With that, our team's advertising experts are continuously researching the best platforms for promoting the different vendors that GigMasters has to offer. From pay-per-click Google ads to promoted posts on Facebook, we're targeting premium demographics on a number of high-traffic sites. In fact, in the past year alone, our ads have brought in nearly half a million new visitors to GigMasters.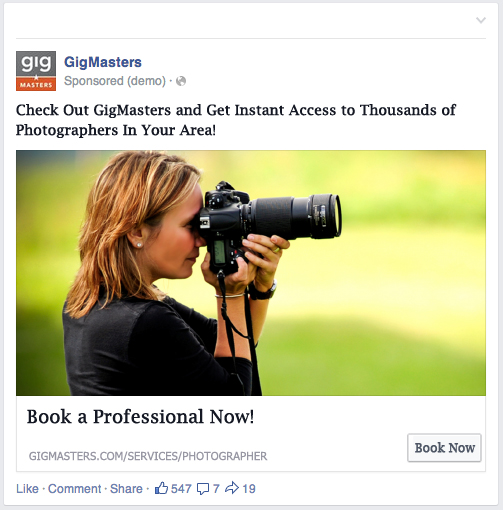 Impactful publicity is the key to gaining a competitive edge in today's event industry. It's about marketing efforts that strategically place your business in a client's line of vision. And that's exactly what we're working to do– proactively market you to a new wave of customers with real purchasing power.
All this, on your behalf. How many small business owners can tout a 24-hour team of professional marketers? Hint: you certainly can!
If you think you have a press-worthy story to share about your business, send us the details at marketing@gigmasters.com with the subject line "Member Press Opp" for a chance to be included in our next round of editorial opportunities.