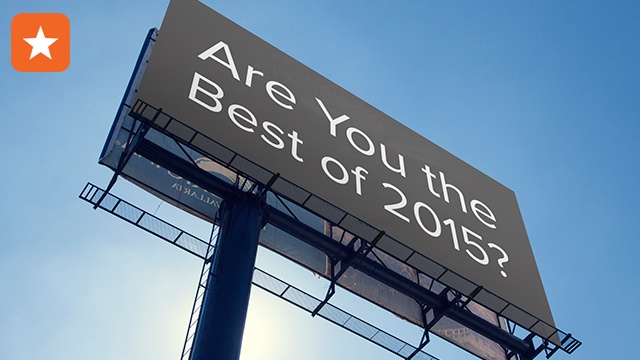 Hey members, do you know about GigMasters Best of 2015 award? Every year, since 2012, we've recognized our top members who have gone above and beyond to amaze their clients. We know it's only October, but it will be January before ya know it!
How do you get the award?
This award goes to all members who receive 4 or more reviews (of 4 stars or higher) from confirmed GigMasters bookings throughout the year. Each review needs to have a gig date in 2015. So the event needs to have taken place this year (regardless of when the review was submitted or when the booking was confirmed).
Where do you stand now?
The easy way to count your reviews is to view your GigMasters profile. You can also login to your Control Panel and view your bookings under the Leads tab. Go into your folders, sort by "Date" and on the far right you'll see the "Booking" column:

If you have any unconfirmed bookings from this year, now's the time to make them count!
What's the benefit of this award?
Depending how you run your event business, the Best of 2015 award is an excellent way to market and promote your accomplishments. You will receive a fancy badge on your profile (see below) and we will provide you with the image / embed code for you to feature on your website and social media.
Many of our members like to include "Winner of GigMasters' Best of 2015" in their press materials, for example. And, most importantly, it impresses potential clients when they first view your profile.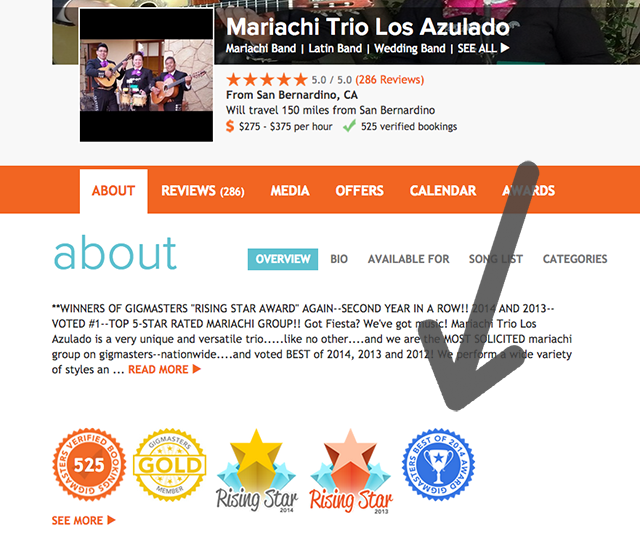 You still have time and don't worry if you have gigs coming up in October, November or December. All reviews from 2015 will count towards your total.
Don't forget, you can always resend the review request for a confirmed booking right through the Leads tab in your Control Panel. If the client is still unresponsive, email us at info@gigmasters.com with the gig info and we can help you get that review.
Good luck, and if you win the award, we will contact you in January!